Bible Passage:
Big Idea of Message:
Talking with others about God.
Why Not?
1) Afraid of looking dumb by not having the answers.
2) Not confident that you're right.
1

Set aside some of your baggage.
Your role vs the role of the Holy Spirit in conversations with others about God
It is God that saves, and if people come to faith, it is a miracle done by the Holy Spirit — not you.(Remember, you're not God!)
Christianity is true and can stand on its own. Being unable to answer a question, or by asking a perfect question, will not poke a hole in the balloon and cause everything to fall apart. (Think about previous sessions on confidence in God and confidence in the Bible).
People do not come to faith because of you and your skill in conversation. Don't take yourself too seriously. Saying "I don't know" is helpful!
2

Don't be caught off guard.
---
1st Peter 3:14-17
But even if you should suffer for righteousness, you are blessed. Do not fear them, or be intimidated,, 15 but in your hearts regard Christ the Lord as holy, ready at any time to give a defense to anyone who asks you for a reason for the hope that is in you. 16 Yet do this with gentleness and reverence, keeping a clear conscience, so that when you are accused, those who disparage your good conduct in Christ will be put to shame. 17 For it is better to suffer for doing good, if that should be God's will, than for doing evil.
---
Know what you believe and why you believe it. Know the basics to your faith. (3 circles)
When you live as separate from the world, people will notice and ask questions. Be ready to point back to God and give him the glory.
Remember that through the Bible, God is telling a story and that we are actors in the story. The story is about Him, not us. When people ask you about your God or your faith, they're asking about the BIG story. Tell them about who God is and what he's done.
3

Remind yourself of what is true.
You're not dumb for believing in God, reading the Bible, or spending time in prayer. (Christianity is the most reasonable conclusion for why we are where we are).
You don't need to have all the answers.
God gave you your identity before you did anything. Your value does not change based on what you say or do not say.
4

Grow closer to God as you talk with others.
When you talk with others with God, it forces you to think about why you believe what you believe, which brings you closer in your relationship with God.
5

What if you need help? (Resources)
People
Parents. Pastor. Mentor. Friends.
Websites
Dare2Share.org (Also an App)
CrossExamined.org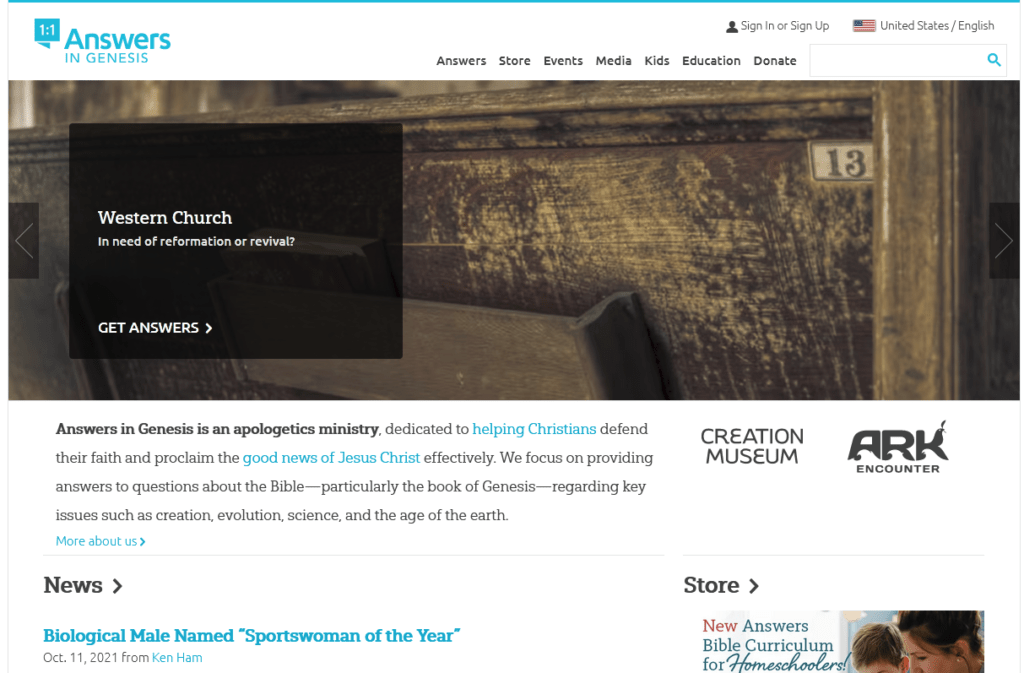 Books
Case for Christ: A Journalist's Personal Investigation of the Evidence for Jesus – Lee Strobel (BetterWorldBooks)
The Reason for God: Belief in an Age of Skepticism – Tim Keller (BetterWorldBooks)
On Guard : Defending Your Faith with Reason and Precision – William Lane Craig, Lee Strobel
(BetterWorldBooks)
When God Goes to Starbucks : A Guide to Everyday Apologetics – Paul Copan (BetterWorldBooks)
Podcasts
Dallas, Texas, US
Apologetics Simplified is a weekly podcast hosted by Leah Chapman & Andrew Foster. It is a podcast for regular people with real questions about the Christian faith.
Dallas, Texas, US
Reasonable Faith provides an intelligent, articulate, and uncompromising Christian perspective on important issues concerning the Christian faith today. It is a conversational program dealing with the most important apologetic questions of our day.
The Freethinking Podcast is a weekly show primarily featuring the work of Christian apologist and theologian Tim Stratton. Each episode, Tim and cohost Scott Olson will tackle a topic related to Christian apologetics & theology for the purpose of equipping the church to engage the culture.
Listen to Greg Boyd share his wisdom and insight 3 times per week. Recognized in 2010 as one of the 20 most influential living Christian scholars, Greg's teachings have enlightened people all over the world in their search for God. Get to know Greg and his profound theology through these short, impactful episodes
---
Carabiner: Confidence

Your Questions